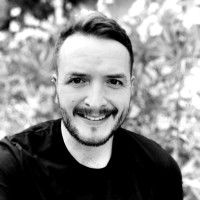 Talent and People: If you're gonna do it… do it right…
Covid-19 may have nuts-punched us all in a big way, but in many ways the world of Talent Acquisition and Recruitment seems to have taken a big, deep breath, and stood itself up nice and (kind of) tall again over the last few months.
Yes, there have been a LOT of redundancies across Agency and Talent Acquisition, the best made plans haven't come to fruition, sadness and worry is there to be seen at every turn – but certainly from where we're standing at Alderson James, we've started to see some significant pickup in activity.
One spike area in particular seems to be within the early-stage "Scale-Ready" Startup marketplace – companies sitting on the cusp of exciting growth and therefore ready to start to centralize their recruitment processes, putting in place the structures and workflows that will inform and support the development of a high-functioning Talent Acquisition suite as the company grows.
Interestingly though, there seems to be a real need for guidance in this seam of the Startup world right now.
One recent interaction we shared was with a Series-A Tech Startup, approaching the market for the first time to hire a Recruiter. Initial discovery around their need highlighted some of the misunderstanding of the value that can be offered to an organisation at this developmental junction.
The concept they came to discuss with us was to hire what essentially looked like a Recruitment Coordinator role – someone to admin and manage interview processes, synchronize diaries of the 20 or so individuals in the company for meetings, facilitate interviews, and filter /screen agency submissions.
There hadn't been much consideration to the fact that, within the 12-18 month hiring plan (as we later found out) there was a significant amount of highly technical roles to fill, indeed 45 or more which would – with the greatest respect to the Coordinator world – represent a real challenge from a screening perspective.
Key questions needed to be asked, at this point, around the overall Recruiting strategy – and answers came through that, for the discerning Talent Acquisition professional, were eye-opening.
Most notably the company planned to farm the work out to Agencies. All of it.
Alarm… bells.
Of course a little fill or two, here or there, would come from the Founder and CEO's, and existing staff's, own networks – but we were talking very quickly about an Agency-heavy recruiting model that would, over the course of the next year, result in the Startup paying potentially north of £500,000 in fees.
That's the kind of money that would be well invested elsewhere (forgive me, my Agency friends).
Our advisory pushed on this point in particular.
What was abundantly clear at this stage, was the need they had for someone to take control of the Recruitment process internally in a comprehensive way. The thought hadn't really occurred to the company that there could be a huge opportunity here for them to start to build something with huge future impact.
Fortunately the decision settled on bringing someone in who could not only coordinate processes, but act as a full-service Talent Acquisition specialist across all hiring – Tech, Commercial, Admin – and side-project around building fit-for-purpose process, talent collateral, and infrastructure; sowing the seeds for what physical growth would look like further on down the line.
It was amazing that, within the situation, everything pointed to the need for someone to begin to build the foundations of the Talent suite – but for some reason the penny hadn't dropped.
But it's not a situation uncommon to businesses on the precipice of significant growth, usually at around 15-30 people. With leadership teams working day and night on Product, Growth, and Partnerships – it's easy for them to forget that things are going to "pop" pretty soon. There's a clear smudging of focus sometimes because the importance of that tangible move towards self-sufficient hiring and consolidation is very much back-of-mind stuff, if even "stuff" at all.
It opens up the question of exactly when is the right time for Startups to invest in this part of the org, and within the addressing of that – which aspects of the Talent and People org do you put in place first. A recent LinkedIn poll asking the simple question "In a startup/scaleup situation, what comes first – HR or Recruitment?" the majority response was HR… But is this always entirely necessary?
A recent assignment with a Pre-Series A Fintech would suggest so, purely on the basis that physical growth had spiraled WAY out of control in the absence of the regulating influence of a People / HR function.
Managers were engaging with Agencies left, right and centre, recruitment costs were not being monitored, and processes were not being managed in the right kind of way – with a completely anomalous set of screening and selection criteria being applied across the startup.
It took the strong arm of the CEO to take action – going to market to appoint an influential COO first, who's primary action was to seek out that essential bedrock of growth; a first-ever HR Leader into the firm… someone to buddy up with as they build the rails that this train speeds rapidly along.
In that kind of situation it is clearly really important to get the People Ops piece in play. Many of us in the Recruiting, Talent and People Ops space, have seen the effect of growth descending into chaos.
The biggest problem of which is that growth typically making a great deal of positive market noise – while the chaos inside causes huge issues; some of which can cause irreparable damage.
That's when the positive noise all of sudden turns very sour. No names mentioned.
An article on Business.com discusses the when the right time is to hire a People Ops Manager (or HR), suggesting that the ideal time is when you're approaching 50 employees.
We would argue that it's advisable to, in rapid development, product-oriented environments, make the move sooner – at anything from 20+ heads. Something that the article concurs with.
Why? Simply because with significant growth come significant issues; so having the compliance, process, conflict resolution mechanisms, and bring cohesive awareness of company policies.
But why is the implementation of People Ops at this early stage so important? Why should it come before bringing in a Talent Acquisition / Recruiting function.
The answer is that it doesn't have to come first, necessarily. A company can function and grow very well with a Recruiter in place and no People Ops (to a point), in the same way it can with HR and no Recruiter. The fact is that the convergence of the two is inevitable, however. Chicken… Egg… or Egg… Chicken.
You might find people working in a hybrid People and Talent role; which can be effective – but sooner or later it's gonna need splitting out as those two "hats" become too heavy.
What works for one company might not work for another – so the process and decision of what and who to hire first has to be nuanced by the innate nature of the organisation itself.
What's really important is that growth is managed in the right sort of way, and that responsibility should lie, prior to the inclusion of HR or Talent / Recruiting teams, with the C-Suite.
When the time comes to delegate that management around hiring, that curation of growth, to someone else within the organisation – it's important to act decisively, quickly and qualitatively… because things can get quickly out of control!
So when do you hire a Recruiter? That's easy.
If you're not a Recruiter and you're spending too MUCH time on recruiting… It's time to hire a Recruiter.
If you're not a Recruiter and you're spending too LITTLE time on recruiting… It's time to hire a Recruiter.
If you don't have a Recruiter and you're hiring a lot of people, you're probably BURNING through cash and… It's time to hire a Recruiter.
One of the top three reasons that Startups fail, according to a report by CBInsights, is because they "didn't have the right team". With a concerning 23% of startups in this category of demise – third behind "running out of money" and the primary reason which was "no market need".
So what does this say about the importance of getting that People and Talent piece right, early on? For any intelligent person reading this, I don't need to spell it out. Ok maybe I do…
The sooner you get your house in order around managing and processing growth you're more likely to be successful!
Getting the right team in place via the build-out of a People and Talent function earlier on in the development cycle saves money, saves time, and platforms an essential and evolving continuum in the growth trajectory of a scaling business.
If your aim is growth, put the foundations in place at the beginning of that upward curve, and build the hiring culture, and the people integration piece – these hires will drive the soul of the business, build your identity as an employer, and
The sooner you do it, the better you'll be for it!