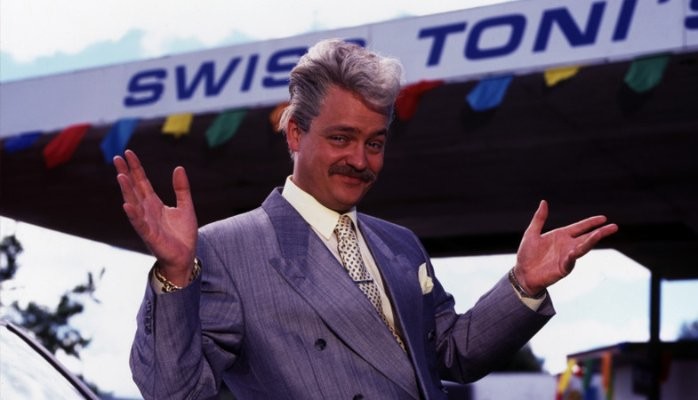 Choosing a Recruiter…
It can take some time to know how to get your approach right; but when you do you want that chemistry to be there along with the timing… When you sit them down, possibly over a delightful Starbucks Flat White accompanied by a Cheese & Marmite Panini, you need to feel that energy and appreciation that means there is potential here – potential to go "places"… You need to assess their pedigree, pick up on their heat, establish mutual interest and build trust before you open yourself to them… and allow yourself to be guided by their firm, knowing hand as they caress you to the climax of your search for a new role…
Quite how I managed to "Swiss Toni" choosing your Recruitment Partner, is beyond me – perhaps it is inspiration (more likely insanity) after 10 years of recruiting – but the important message of this article is that you have to be really selective about which Recruitment partner you choose when looking for a new role.
I have found myself, over the course of my experience working as a specialist Recruiter, sharing so many conversations with experienced candidates who have had bad experienced at the hands of my competitors – for various reasons. So perhaps an article, written by someone of my experience and level of accomplishment, about what makes a good Recruitment partner for Recruitment Consultants looking for a new role would be helpful to my network.
These are the key aspects of a Recruitment to Recruitment partner's professional make-up you should be mindful of when choosing who to represent you.
Experience…
I suppose this is easy for me to say, sitting as I do with an above average level of tenure in "the game", but the huge importance of your Recruitment partner's experience cannot be underestimated. Their experience shows that they can do it – that they've been there, done that, and got the T-shirt. They'll usually have a very strong network of contacts, a really solid understanding of various different Recruitment markets, and their very survival in this very tough Recruitment market should illustrate that they should be able to come up with relevant solutions for you very quickly.
There'll be more case studies they can give you, more comprehension and competency around managing your applications and circumstances, more opportunity to be connected to key and relevant opportunities that suit your own profile and experience.
Be very in tune with how experienced your Recruiter is, it shows that they can do a good job and more importantly that they've been doing a good job for a good amount of time.
You've got to start somewhere, I get that; but if you're an experienced Recruiter then work with an experienced Recruitment partner. Makes sense, right?
Recommendations
One of the best features of LinkedIn is its Recommendations section of a person's profile page. Real comments made by real people, about real circumstances. Everyone who has made a LinkedIn Recommendation knows and appreciates the gravity of what they are doing – your word stands as a globally available testament to the quality of the person you're recommending.
So check out your Recruiter's recommendations. It makes sense. But more importantly you should really pay attention to the content of those Recommendations and how that ties into your search.
You want someone to work fast? Then look for when they've been recommended for the speed of their work. Want someone who can guide you through a market transition? Look for when they've done that. Want someone who has built and advised on significant strategic candidate-driven projects? You know the drill.
My proudest Recommendation, of course, is the one I have that bears testament to my ability on Championship Manager.
Confidentiality
Perhaps I should have this one at the top of the list, but this article isn't written in any kind of order of importance.
If I had a tenner for every time a candidate has come to me saying that the previous Recruiter they worked with had smeared their very sensitive details across their entire market; or they had had their CV sent to a business they were interested in, and someone from that business had then called their mate who's dog used to go for walkies with the Owner of the firm that the candidate worked in when he previously owned a Pooch Patrol venture… I would be a rich man.
The malpractice of unlicensed representation is all too common in the third-party Recruitment market, and it has landed many people in the type of hot water they wouldn't generally like to bathe in, on countless occasions.
Seek assurances from your Recruiter about confidentiality, what they'll do to mitigate the risk of your search, and to offer you confidentiality and protection.
It's all about you
There is a tendency in all Recruitment markets for the Recruiter managing the process to fall into the trap that the process is all about them, their prerogatives and their commission. Sadly this stance is one that has been perpetuated by the heavy overuse of KPI's and Micro Management, and highly competitive Sales environments.
That, for me, is the most fundamental error any Recruiter can make. Being a Recruitment Consultant in this day and age is about being a competent and intelligent solution provider to your client and candidate, and as the Recruiter managing a process you are of tertiary importance.
Make sure that your Recruiter has your search and priorities at heart, before they have even laid a finger on their mouse or keyboard to connect you with their clients.
Sanity check this with their Recommendations, see what your gut feel is about them, and if you know anyone they've placed – see how they felt the Recruiter dispatched the mandate they gave them.
If your Recruiter seems more bothered about their reputation and image than yours, you're in the wrong place.
Appreciation
Finally, make sure that is a full appreciation of your profile, and professional history. There is nothing worse than a misrepresented representation, and for a candidate to turn up to an interview for a job they would never take in a million years.
Your Recruiter should take time to understand what you have done, how you have done it, what challenges you overcame to get where you are today, and what you want to do next.
Only when they have fully appreciated this and you are confident that they have, should you trust in their judgment to find and secure you suitable opportunities to interview for.
I hope this article is useful to anyone looking to engage with a Recruiter and helps them to make the right decision as to which partner they can get the best results from. I am sure there are other elements of the make-up of the ideal Recruitment partner, but for me those listed above are the stand-out factors that should be considered in my industry but indeed for anyone looking to enlist external help on their search.